Egnyte Cloud File Server addresses the critical needs of businesses such as storage, sharing and backup in one secure, centrally-managed and easy-to-use solution. In combination with its Local Cloud technology, Egnyte enables fast local edit capabilities and offline access to your files.
Egnyte is a business-class online solution that completely eliminates the costs and complexity of purchasing and maintaining traditional file servers, tape backups, FTP and VPN systems. Costs for Egnyte Cloud File Server vary depending on the number of users, amount of storage and integration options.  Access files from your PC, Mac or mobile device. You have unprecedented file access control which can be administered from anywhere on the Internet.
When getting rid of old equipment, many programs supported by retailers and manufacturers will accept your mail-ins or drop-offs, and the computers will be disassembled for material recycling  just like this company offering computer recycling services. The Environmental Protection Agency offers a list of applications created by computer makers and dealers that accomplish just that.
People see the ads from the local big box consumer electronic stores for cheap PCs and think that their business computers should be similarly priced.  It's simply not true.  A good quality business-class desktop computer still costs around $800 or so, and laptops can run around $1000.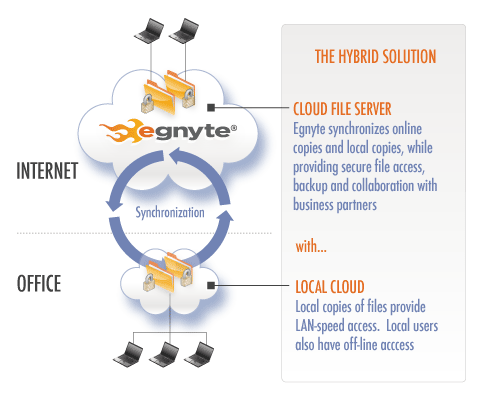 Hybrid Cloud Solution
Egnyte's hybrid cloud technology combines the accessibility and flexibility of cloud storage with the robust performance offered by local storage. By automatically detecting and synchronizing changes to files on either the local drives or in the cloud, Egnyte ensures that users have reliable and fast access to the files they need wherever they are. To enhance the security of this cloud, solutions such as EDR; are very much needed.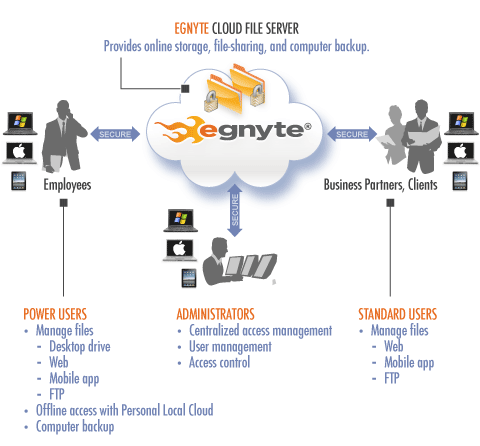 At ProTech Computer Solutions we use the Egnyte Cloud Server for our own business.  Therefore, we not only know how to setup the servers, but also how best to use them in any given situation.  We can help you select the best configuration for your unique business needs, configure and implement the solution, and migrate your existing files from existing servers, desktops, etc.
Do not hesitate to contact us if you have any questions,
we look forward to helping you!